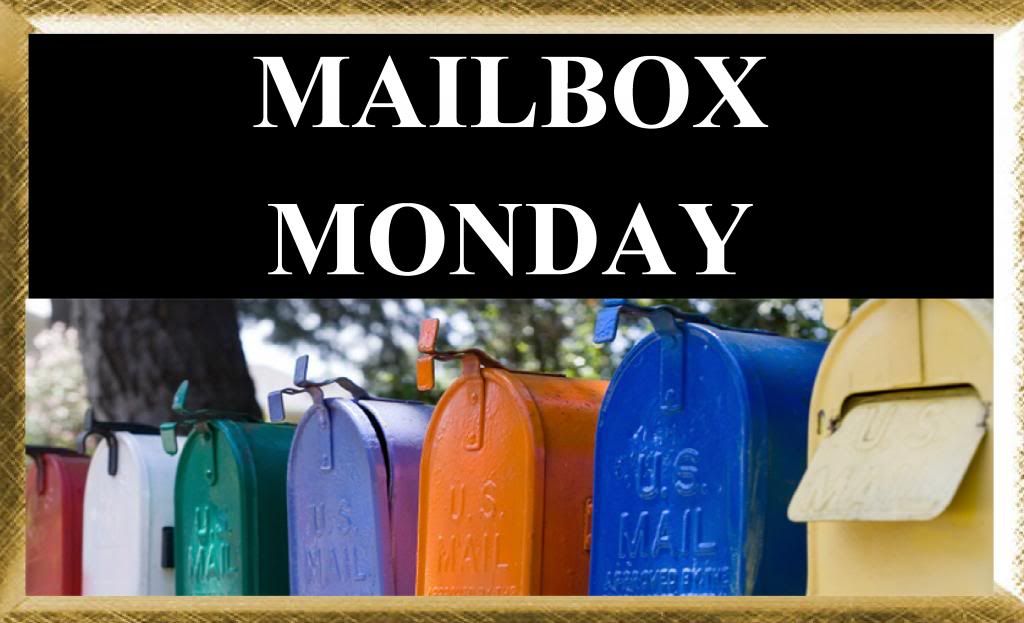 A Monday blog hop organized by T B R and Bookworm Babblings to share books that are in your mailbox and you can hardly wait to read.
1) Follow T B R Bookworm Babblings and I will follow you back
2) Grab the button or make your own.
3) Add your blog to the list.
4) Tell everyone what is in your mailbox :)
I love Kimberly Kinrade!
The Blurb
"A thrilling, dark and deeply romantic read." ~Refracted Light Young Adult Book Reviews
"The plot is very ALIAS and DARK ANGEL-like with X-MEN as its backdrop (awesome combo!)." ~Sour Skittles Book Blog
Paranormal teens with unimaginable powers. A secret organization with deadly intentions. When Sam, a girl who reads minds, meets Drake, a boy who controls minds, they discover their lives aren't what they thought.
Together, they must escape their fate and free their friends, before they lose everyone they love.
This special edition omnibus includes the entire Forbidden Trilogy--Forbidden Mind, Forbidden Fire and Forbidden Life, as well as extensive bonus content. Meet the author in an in-depth Q&A, get to know your favorite characters better, enjoy never-before-revealed interlude scenes and so much more.
Buy it at
Amazon
Barns and Noble
BIO:
Kimberly Kinrade was born with ink in her veins and magic in her heart. She writes fantasy and paranormal stories for children, YA and adults and still believes in magic worlds. Check out her YA paranormal novels Forbidden Mind and Forbidden Fire and her illustrated children's fantasy chapter books Lexie World, and Bella World, all on Amazon.

She lives with her three little girls who think they're ninja princesses with super powers, her two dogs who think they're humans and her husband, also known as the sexy Russian Prince, who is the love of her life and writing partner.